Turks + Caicos Stay
from Alan and Barbara Sackman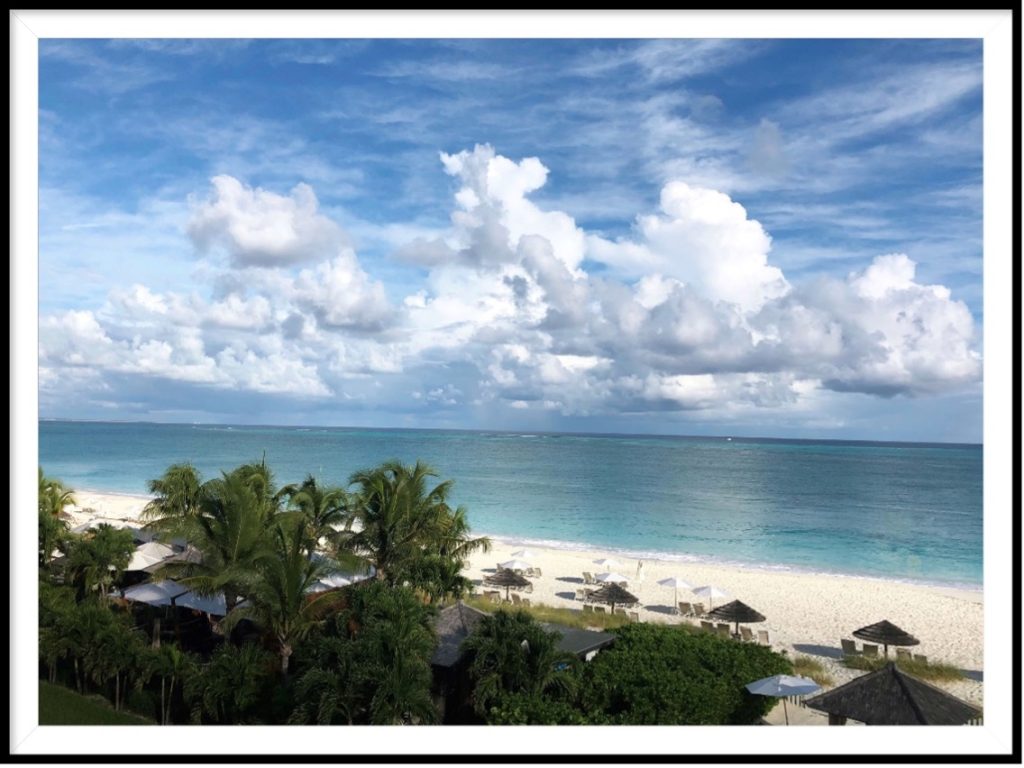 Escape to sun and sand at the Somerset on Grace Bay.
Alan & Barb Sackman have graciously donated a 6-night, 7-day stay in their 4-bedroom, ocean-front penthouse apartment at the world-renowned Somerset. This complex is a fabulous spot for families (no children under the age of 10) or for 4 couples.
The Somerset offers beautiful beaches, pools, a gym, a restaurant, a pool bar, paddle boards, sail boats, and kayaks. Many other activities are available nearby, including fishing, golfing, a casino, a spa, shopping, and many other restaurants.
Included: exclusive use of the Penthouse Residence
Not Included: transport to and from, activities, food, drink, gratuities
Dates: mid-April through December of either 2023 or 2024
Value: $25,000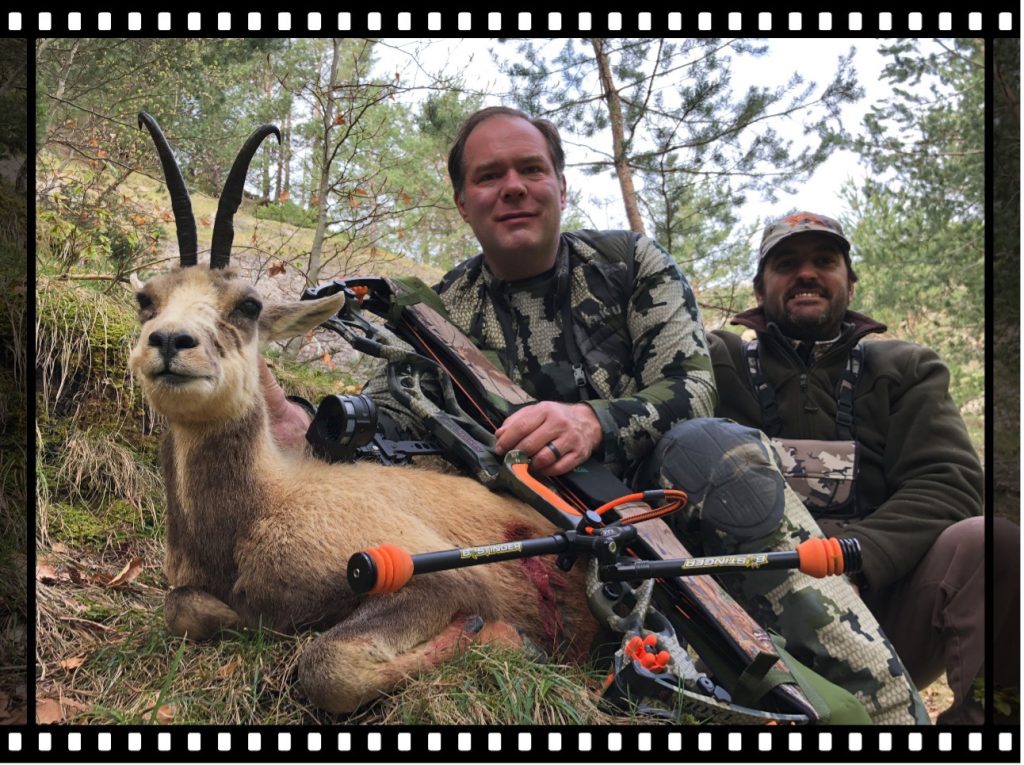 Giuseppe Carrizosa Spain is donating a 4-day Cantabrian Chamois hunt. This donation includes reception at Madrid's International Airport, assistance at gun clearance and gun permit fees, all land transportation, full-board top-class accommodations for one hunter for up to four days, English-speaking professional hunter, scouting of the area before hunter arrives, and trophy fee for one Cantabrian Chamois. The hunt may be upgraded to include additional hunting days ($890/day per hunter and $390/day per observer) as well as additional game. Species available are Gredos Ibex ($8,900); Beceite, Southeaster, and Ronda Ibex ($7,900 each); Red Deer, Mouflon Sheep, Fallow Deer, and Balearian Boc ($4,900 each); Pyrenean Chamois ($5,900); Aoudad ($6,900); and Roe Deer ($3,900). Hunter is responsible for the hunting insurance ($95), hunting license ($295/state), and 21% VAT on the total hunt value. This hunt is good for 2023 and 2024.
Value: $10,000
Coppersmith Global Logistics has donated a customs brokerage clearance certificate to be paired with this package. The certificate includes the customs entry service fee ($400), messenger fee ($40), airport transfer ($100), and warehouse handling fee ($50).
Value: $590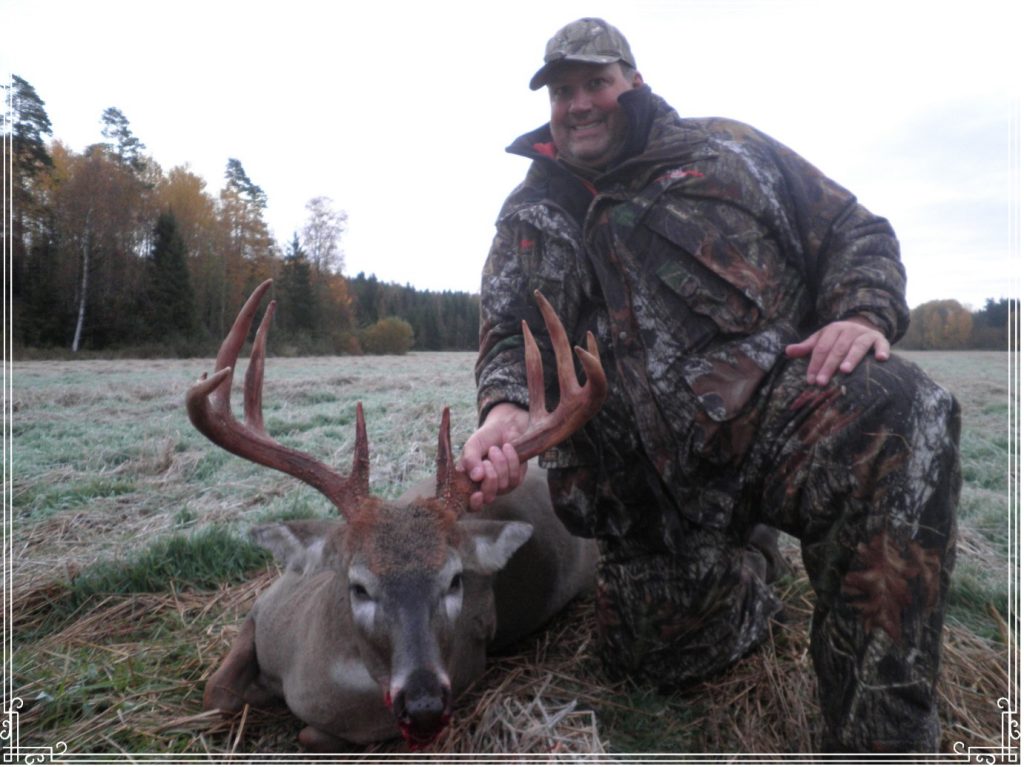 This 4-day hunt for one hunter is from Hunt Europe Ltd and Link's Wild Safaris and includes one European White-tailed Deer trophy fee and one Raccoon Dog trophy fee. It also includes all meals, lodging, professional guide services, in-field trophy care, transportation, and meet + greet in Helsinki Finland. Airport arrival is Helsinki and stays are in a local motel or a hunting lodge. This hunt can be upgraded to include European Moose, European Fallow Deer, Mouflon, and Roe Deer. Additional hunters can be added at $300 USD per day. The donation does not include international flights, trophy export, veterinary documents, and shipment to the final destination.
Value: $9,000
Coppersmith Global Logistics has donated a customs brokerage clearance certificate to be paired with this package. The certificate includes the customs entry service fee ($400), messenger fee ($40), airport transfer ($100), and warehouse handling fee ($50).
Value: $590
A Dangerous Game by Robin Hurt
from Sports Afield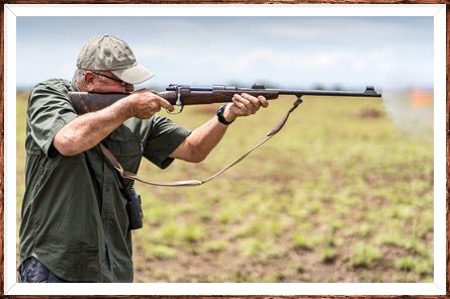 A DANGEROUS GAME
A Classic Collection of African Safari, Hunting and Conservation
by Robin Hurt and other contributors
572pp, color and B&W photos, 12×15, hardcover
Limited edition of 550 numbered and signed copies, the first 50 of which are leather-bound. This is the leather-bound edition, numbered 1 through 50, handcrafted from real Moroccan leather and housed in a custom-made clamshell presentation box bound in linen with marbled paper lining.
"Safari" is an Arabic word meaning a long journey into remote areas.
Safari is what this book is all about. It is dedicated to dangerous game, although not all the chapters are focused on that subject but all describe the danger and excitement of an African safari. This book covers a wide range of topics, all of which affect the conservation of wild places and wild animals in Africa.
This is Robin Hurt's third tome, but it is a book with a difference. Robin has invited a wide-ranging list of experts to share their experiences on safari, hunting, and the benefits of hunting for conservation. They are household names in the world of safari. The book is a large volume of more than 70 chapters.
The safari professionals that contributed include Mike Bartlett, John Sharp, Garry (Sean and Cullen) Kelly, Johan Calitz, Jeff Rann, David Lincoln, Tony Sanchez-Arino, Tony France, Tony Seth-Smith, Joe Coogan, Harpreet Brar, Derek Hurt, Roger Hurt, Simon Evans, Michael Angelides, Gerard Miller, John Chipman, Ade Langley, Henry Henley, Mike Fell, Rudy Lubin, Hugo Seia, Carl Knight, Kevin Robertson, Buzz Charlton, Ivan Carter, John Coleman, Paul Stones, Michel Mantheakis, Dirk de Bod, Danene van der Westhuyzen, Kai-Uwe Denker, Koos Pienaar, Marina Lamprecht, Byron Hart, Dawid Muller, Graham Jones, Calvin Cottar, Tom Lawrence, Andre DeGeorges, Danny McCallum, Dan Mousley, Calvin Cottar, Bryan Coleman, and Robin Hurt.
On top of that, fabulous photographs have been contributed by a number of intrepid camera-toting professionals who safari in some of the remotest areas of Africa, including Hilary Hurt, Mike Fell, Michael Viljoen, Ivan Carter, Murray Grant, Richard Bonham, Jeremy Goss, Henry Henley, and Johan Calitz.
To give a more rounded feel to the book, there are contributors who are not professionals, but highly experienced amateurs. They include Willy Pabst, Henning du Toit, Hadelin Diericx, Peter Flack, Paul Prudler, Peter Bollinger, Jesus Yuren, Paul Roberts, Fred Mannix, Bill Feldstein, Kerry Krottinger, Murray Grant, and Andre DeGeorges.
On the conservation side, there are important sections by Ivan Carter, Len Waldron, Pedro Vaz Pinto, Richard Bonham, Murray Grant, and Ulf Tubbersing. Their contributions leave no doubt that legal hunting safaris are one of the best ways to fund the hugely expensive cost of conservation.
Leading gun writers Craig Boddington and Terry Wieland share their expert knowledge and insights regarding the best calibers to use on dangerous game. Likewise, the book includes chapters by top British gun makers Anthony Alborough-Tregear (better known as "Trigger") of Westley Richards, and John Rigby boss Marc Newton. Both are leading authorities on their respective long-established bespoke rifle and gun making companies.
There are also sections written by Robin Hurt on some of his more interesting adventures in the game fields of Africa.
In summary, this is a book by highly experienced individuals sharing their experiences. One could say it is a who's-who of African safari.
Robin Hurt celebrates his sixtieth season as a full-time professional hunter in 2023. He has never done anything else for his livelihood. Safari hunting is his passion and way of life. First licensed in Kenya and Tanzania at the age of eighteen, Robin has hunted and explored most of Africa's game fields.
This book – and only this book being donated to Weatherby Foundation – will be signed by as many of these contributors as possible during the week in Dallas. The winner will be able to pick up the book from Booth #3512 at the end of the DSC convention, or they can choose to have it mailed to them at cost.
Value: priceless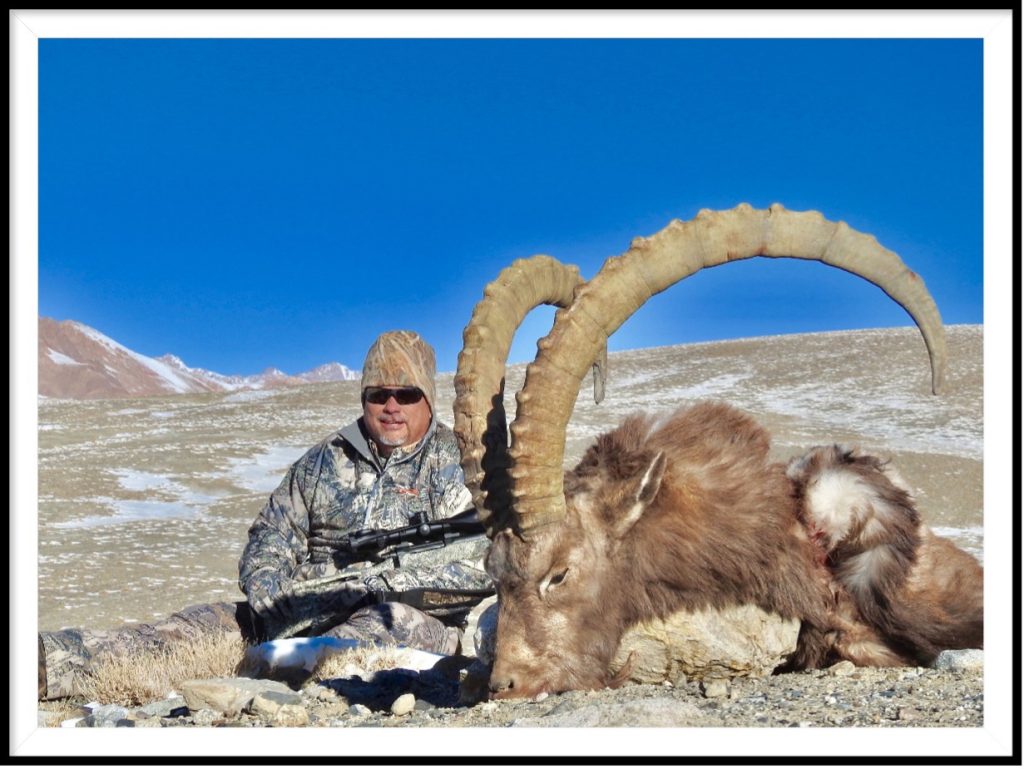 This 5-day hunt from Shikar Safaris is for Pamir Ibex in Tajikistan. Based in Turkey, Shikar has organized hunts in Asia & Europe for over 25 years. During that time, they have built teams of highly skilled staff at each camp, airport, and city to ensure clients have the experience of a lifetime. This hunt can be scheduled between October 2023 and January 2024. The arrival/departure city is Dushanbe. In addition to the five days of hunting, there are also two days of traveling. The hunt can be upgraded with a Marco Polo Argali, a Bukharan Markhor, or a Bukharan Urial. This donation includes full board accommodation with meals during the hunt, daily fees, hunting license, gun import permit, area fees, trophy of 1 any size Pamir Ibex and airport assistance. International and domestic flights, hotels before / after the hunt, additional species and trophies, tips, trophy shipments, ground transportation to and from the camp are not included. Additional hunters can be added for $15,000 each; non-hunters can be added for $500/day.
Value: $15,000
Coppersmith Global Logistics has donated a customs brokerage clearance certificate to be paired with this package. The certificate includes the customs entry service fee ($400), messenger fee ($40), airport transfer ($100), and warehouse handling fee ($50).
Value: $590
St. Andrews Vacation
from Luxury Escapes International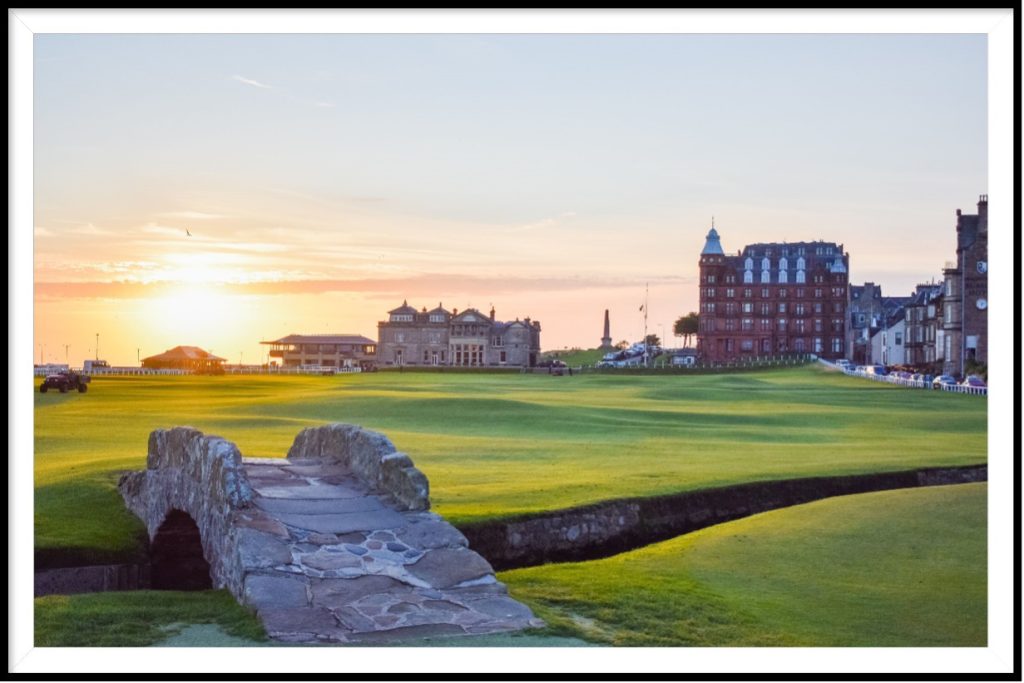 This 4-day/3-night stay at The Hamilton Grand in St. Andrews, Scotland, is for up to four guests. The private 2-bedroom luxury flat includes 24/7 concierge service during your stay, exclusive Golf Concierge assistance with your Old Course tee time lottery and in-depth knowledge of the golf and social world of Scotland, access to full amenities at the Old Course Hotel, including the world-renowned Kohler Waters Spa and Fitness Centre, and a private one-hour tour of Kingsbarns Distillery including transportation and tasting (upgrades are available). The flat has 2 bedrooms and 2 full + 1 half bathroom. Either bedroom can be configured as a king bed or two single beds upon request. The flat has stunning views of the 18th hold of the Old Course, and of the North Sea. With over 20 incredible golf courses, including the Castle, Jubilee, New, and Eden courses (all located at the St Andrews course), as well as Kingsbarns, Carnoustie, Gleneagles, and Muirfield courses, the Golf Concierge is there to help book tee times during your stay. (Tee times are subject to availability; all greens fees, caddy fees, and other golf-related fees are excluded from the package.) This vacation is valid from one year of the date of purchase.
Value: $12,500
Driven Pheasant Shoot + Touring
from JAGD STIEDL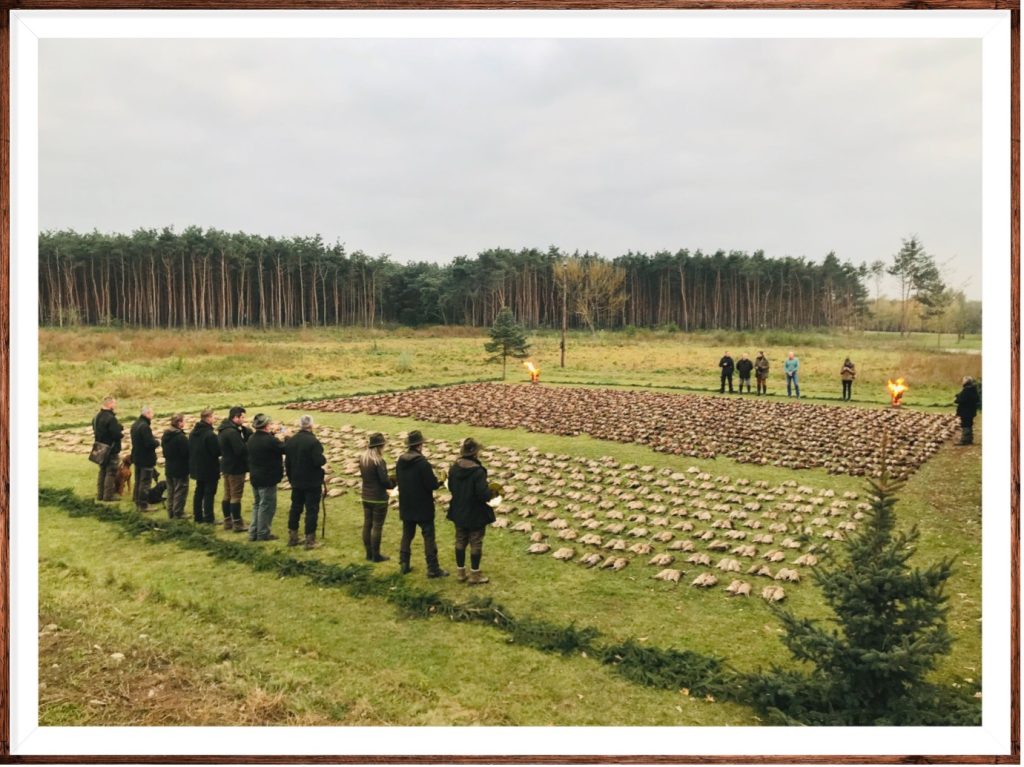 This one-week Royal Driven Pheasant Shoot in Czech is a once-in-a-lifetime experience! Johannes Stiedl, Jr. has donated this exclusive package that includes private & personal touring in Vienna AND will be personally hosted by the Stiedl family! This trip starts in Austria in the great Habsburg city of Vienna with personal hosted sightseeing and touring by the Stiedl family, and continues on to Czech to shoot royal driven pheasants in the Royal Habsburg Estates north of Vienna (Czech). Accommodations in one of their exclusive royal Habsburg hunting castles. This package is for one hunter and one non-hunting observer. Included are all ground transportation for the entire week, 5 days + 3 nights' accommodation with full board at the exclusive royal castle in Czech, 2 full hunting days for royal driven pheasants, trophy fee of 100 birds killed, 2 days of private sightseeing and touring, as well as fine welcome and farewell dinners in Vienna. Not included are 3 nights' accommodations and board at a Vienna city hotel, hunting licenses, and birds killed exceeding the 100 birds per hunter already included in the package. This donation is valid from 20 October until 22 December in either 2023 or 2024. There are openings for fellow couples to join this trip; there are also individual big game hunting opportunities before or after the bird shoot for several European game species such as Alpine Chamois, Alpine Ibex, Big Red Stag, Big Mouflon Ram, Big Fallow Stag, Wild Boar, Sika Stag, etc.
Value: $13,500
Women's Emerald + Diamond Crossover Ring
from MJ Miller Jewelry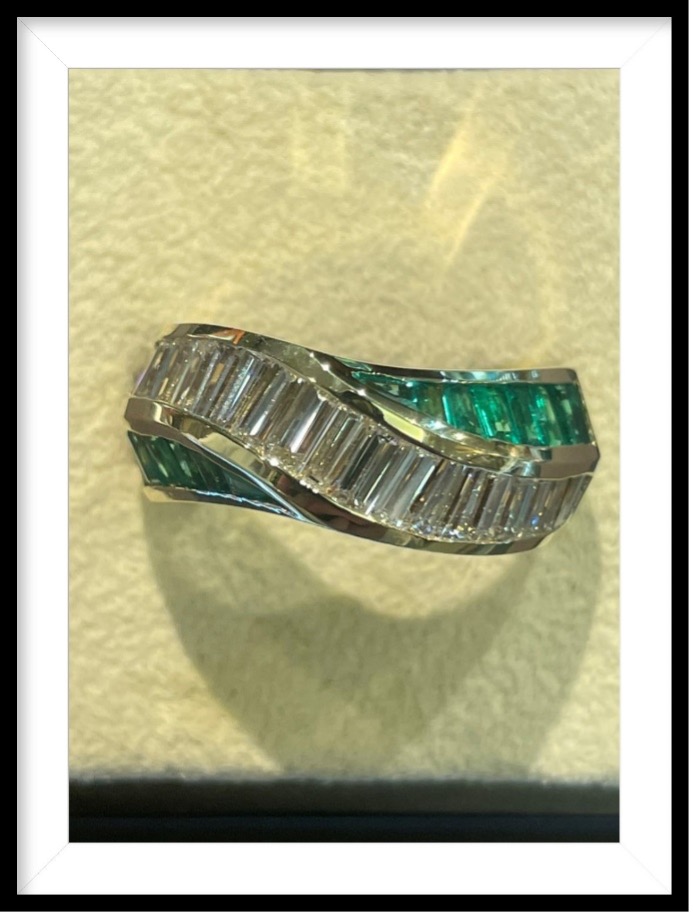 This 18k yellow gold crossover ring from MJ Miller Jewelry features 15 rectangular faceted emeralds totaling 2.10 carats and 21 straight and tapered baguette channel set diamonds totaling 2.20 carats. The size of this ring is 6.75; MJ Miller Jewelry is willing to size the ring up or down within 1.5 sizes if needed.
Value: $20,710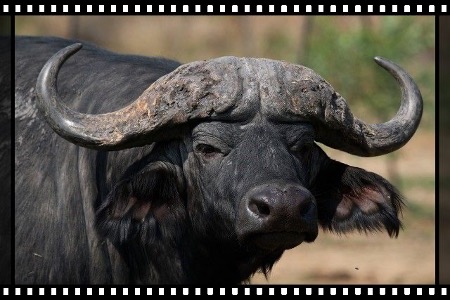 This 5-day buffalo plains game hunt from Fico Vidale Safaris will take place at the Mutanda Game Reserve, a high-fenced area of 4,500 hectares. It includes one buffalo, a professional hunter, safari vehicle, accommodation, food, drinks, and laundry, and does not include international and domestic flights, animal trophy fees, and dip + pack. Hunter can bring their own weapons, or rent at $50/day. Valid May-December 2023 only.
Value: $11,250
Jackson Hole Cabin
from Buck & Ann Woodruff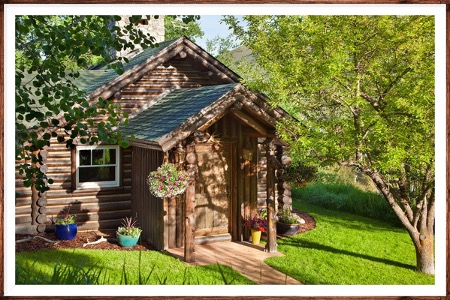 This donation is from Buck & Ann Woodruff, and is for a seven-night, eight-day stay at their property The Cabin in Jackson Hole, Wyoming. A three-bedroom, two-bathroom home that sleeps 10, The Cabin is a lovely 1940s log home set into a hillside on the slopes of Snow King, the original ski mountain in downtown Jackson. Green lawns, wildflowers and woods apron The Cabin; towering shade trees keep it cool and secret in summer and brimming with sunlight in winter. Summer concerts at Snow King fill the house with music; the Alpine Slide is within walking distance, and the bustling boutiques, restaurants and galleries of Jackson are just down the hill.
The Cabin is fully and beautifully updated, with handcrafted furnishings and rich Great Camp décor. An atmosphere of elegance, warmth and welcome pervades the house. Thick log walls are adorned with vintage photos and glowing oil paintings. Old oak floors are spread with antique Navajo rugs; skylights flood the house with light.
The Cabin is tucked into a hillside just above town, a rare and graceful retreat in Jackson Hole's vibrant center. Everything is quickly and easily accessible from here – downtown Jackson, the rodeo, the Teton County Fair. And yet the property is a true sanctuary, screened with trees and a yard big enough for lawn games, outdoor dining, fireside ghost stories – even campouts, lit by lanterns and a million stars.
The home comes with a fully-equipped kitchen and a full set of linen and terry. The winning bidders are also welcome to use the concierge service which can set up activities, grocery delivery, and anything else they may need.
No pets, no smoking. This vacation is to be taken between 8 March 2023 and 31 May 2024, with the exception of the blackout dates of 1 June to 30 September 2023 and 11 November 2023 to 30 January 2024.
Value: $14,000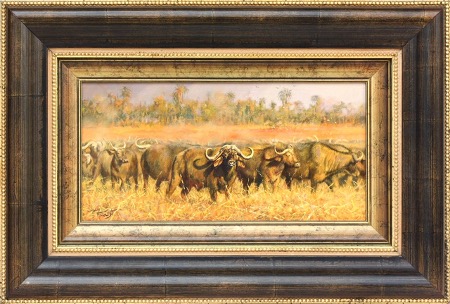 Mara Buffalo is a superb and highly detailed, colorful small original oil painting of a herd of buffalo on a plain. Painted by acclaimed British-born artist Tony Forrest, this work has a beautiful custom frame and measures 8×16″ (inches) without the frame. The complementary frame adds approximately 4″ on each side.
Value: $7,500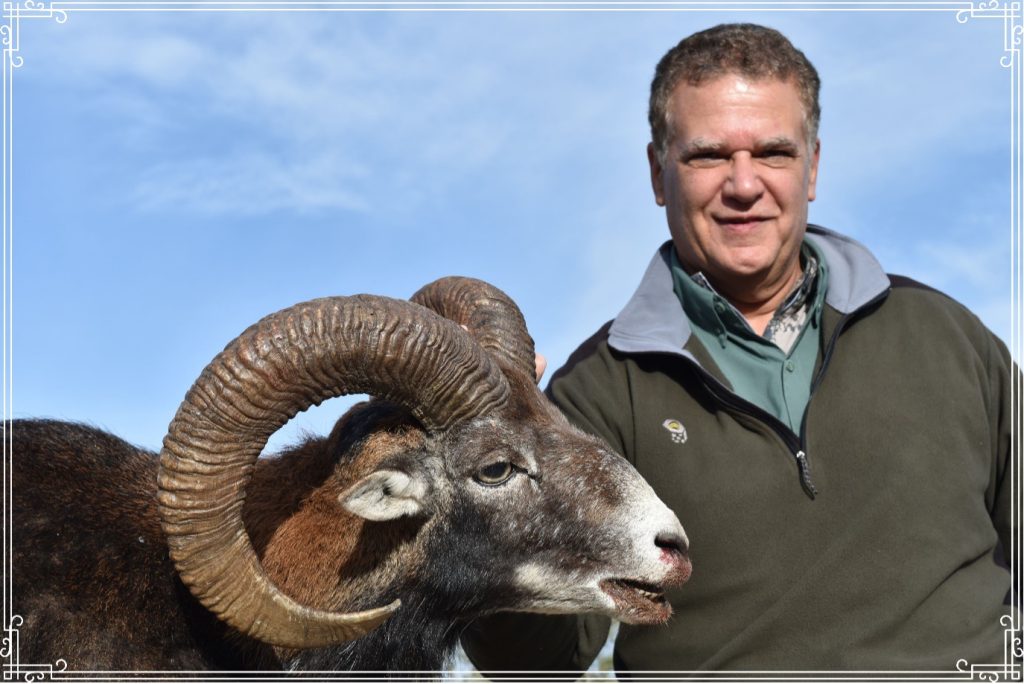 This 8-day rifle hunt for 1-2 hunters includes 1 Beceite Ibex up to 69 SCI points + 1 Beceite Ibex up to 49 SCI points + 1 Mouflon (no size limit). Available in 2023 and 2024, this is 4 days per hunter in case there are two hunters. Non-hunters can be added for $350 each. The hunt does not include accommodations before/after the hunt, hunting licenses, dip + pack, taxidermy prep, 21% VAT on the donation value and final invoice.
Value: $24,500
Coppersmith Global Logistics has donated a customs brokerage clearance certificate to be paired with this package. The certificate includes the customs entry service fee ($400), messenger fee ($40), airport transfer ($100), and warehouse handling fee ($50).
Value: $590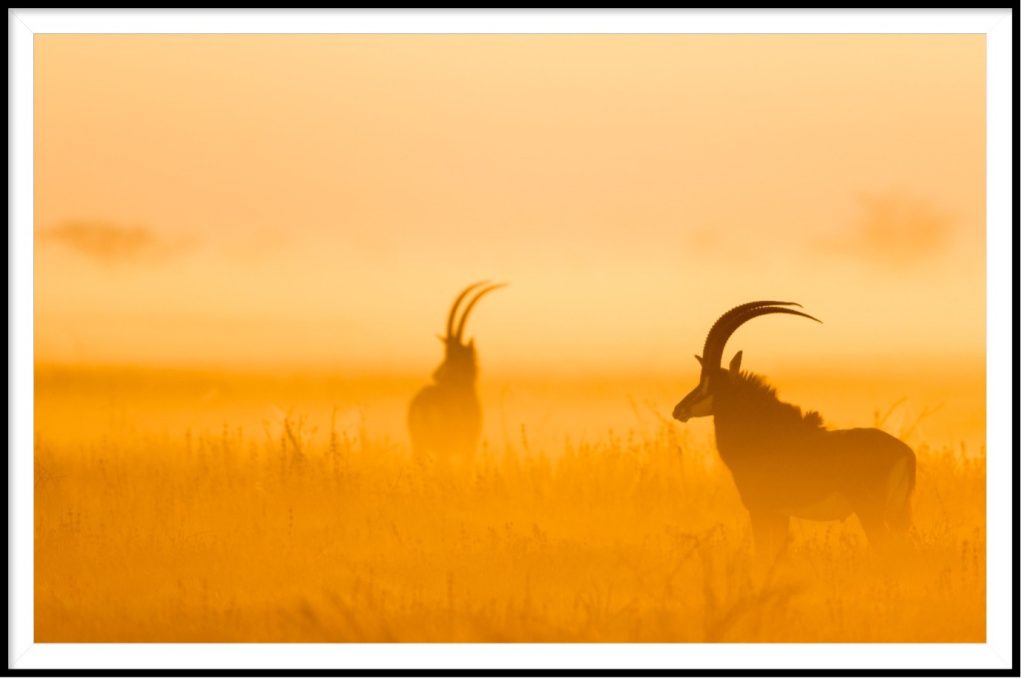 This donation from Zambeze Delta Safaris is a 10-day Buffalo / Sable combination package that will take place in the famous Coutada 11 hunting block.  With over 500,000 acres of totally free-range concession, this is an amazing opportunity!  Four of the Big Five range freely there, along with 21 other huntable species.  Zambeze Delta Safaris has been the concessionaire for the past thirty years and is the longest-standing Mozambique safari operator.  Coutada 11 boasts the highest game concentration of all Mozambique hunting blocks, and rivals most across Africa.  From the tiny suni through to the elephant, the varied habitat supports a huge variety of game.  The Zambeze Delta also boasts the highest concentration of buffalo per square mile in Africa today.  Coutada 11 has an exceptional population of sable, and you will encounter hundreds each day.  This donation includes one hunter and one non-hunter, and additional non-hunters can be added at $300/day. Valid May-November in either 2023 or 2024.
Value: $26,770
Coppersmith Global Logistics has donated a customs brokerage clearance certificate to be paired with this package. The certificate includes the customs entry service fee ($400), messenger fee ($40), airport transfer ($100), and warehouse handling fee ($50).
Value: $590
Castillo del Mar Vacation
from Luxury Escapes International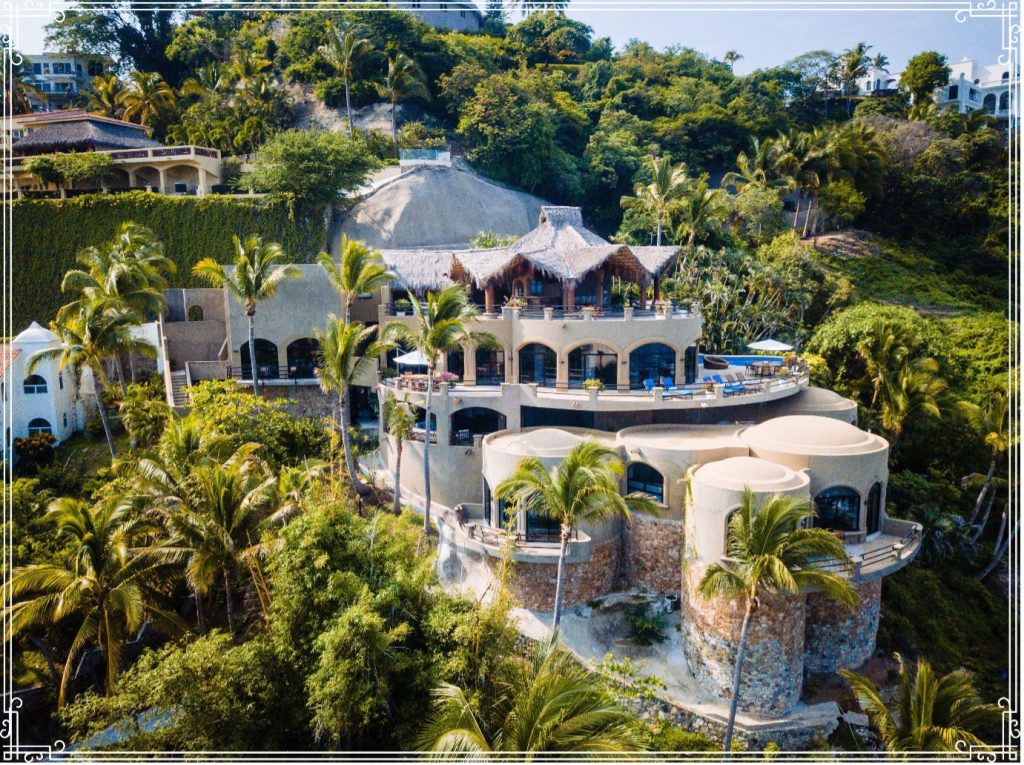 Located in the charming city of Manzanillo, Mexico, nestled in a private, gated neighborhood, this home is a perfect place for large groups to take vacations. This safe and beautiful neighborhood has been a travel hotspot for many celebrities due to its private area with 24-hour security. This home has over 5,000 square feet of living space and sleeps up to 12 people. The packages includes an 8-day, 7-night stay along with the 5 Star services of our home staff (house manager, cleaning crew, and personal chef). All trips at Casa De Sofia are good for 2 years from the date of the auction. With your own private staff consisting of a house manager, personal chef, and cleaning staff, there are 6 sleeping suites, 6 full bathrooms, and 6 half baths. Amenities include tennis courts, golf courses, jet skiing, snorkeling, fishing, and more! There is also a private beach and a private pool.
Value: $18,000
Pangolin Conservation Package
from Patrick Mavros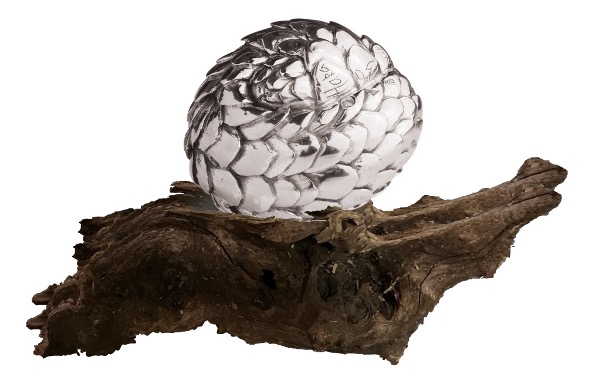 In Zimbabwe, the Pangolin is without a doubt the most royal animal and the highest honour, traditionally reserved for either the King or the Queen of a people. 10% of the final auction value of this package will be donated directly to the Tikki Hywood Pangolin Conservation Trust. This package from Patrick Mavros is comprised of the following pieces:
– a magnificent sculpture of a rolled African Pangolin in solid sterling silver, hallmarked and signed by the artist
– a collection of ladies' Pangolin jewellery in solid sterling silver, hallmarked, including the ladies' Queen Cuff, a Scale Cuff, a ladies' Pangolin Pendant, two different pairs of ladies' Pangolin Earrings, and a ladies' Finger Ring, all signed by the artist
– a collection of gentlemen's pieces comprised of a solid sterling silver royal belt buckle signed by the artist, and a pair of Pangolin Cufflinks
Value: $15,000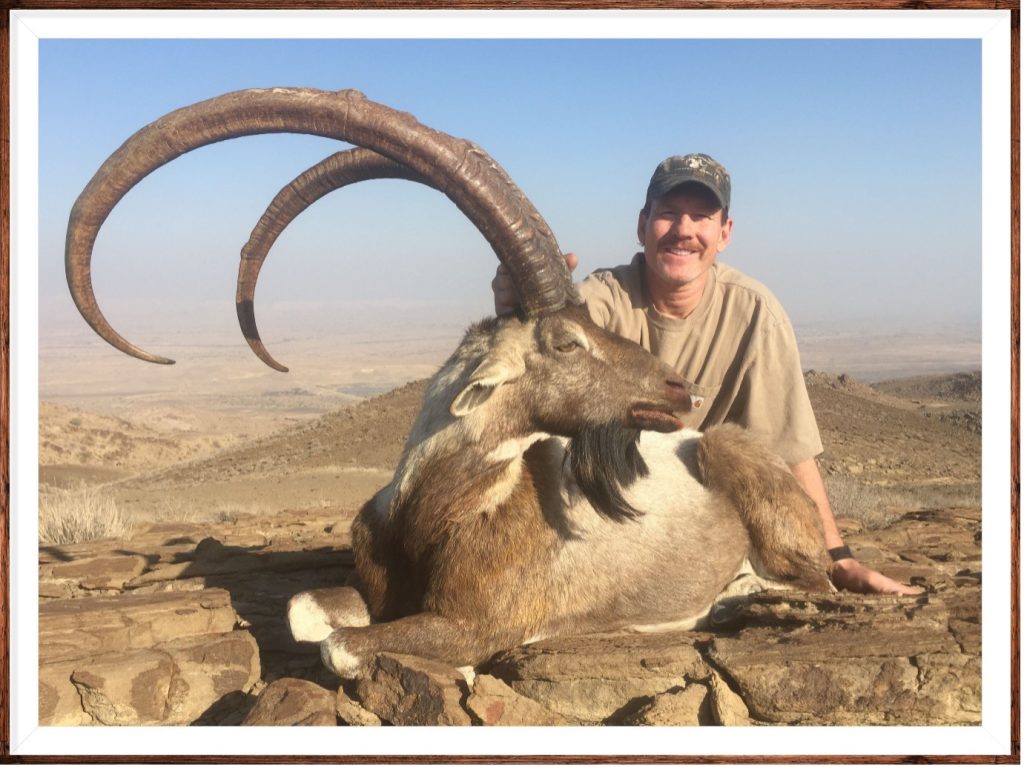 This donation from Caprinae Safaris is the perfect hunt for the traveling trophy hunting enthusiast. Game is abundant in Pakistan and the trophy quality is awesome, plus the hunting is not quite so physically demanding as elsewhere. Lodging is one of the nicest in Asia, and a good number of other game animals can be combined with this donation. This hunt includes one Sind ibex up to 39″, full board accommodations, hunting license, gun import permit, Caprinae PH/interpreter, and transfers to/from the airport. The donation does not include trophy fees of $1,000 per inch over 39″, domestic flight airfares if required, hotel accommodations before/after the hunt, trophy shipment, or gratuities. This donation is valid from 1 October 2023 through 31 March 2024.
Value: $19,500
Coppersmith Global Logistics has donated a customs brokerage clearance certificate to be paired with this package. The certificate includes the customs entry service fee ($400), messenger fee ($40), airport transfer ($100), and warehouse handling fee ($50).
Value: $590
Free-Range Iberian Mouflon
or Aoudad Sheep Hunt
from eurohunts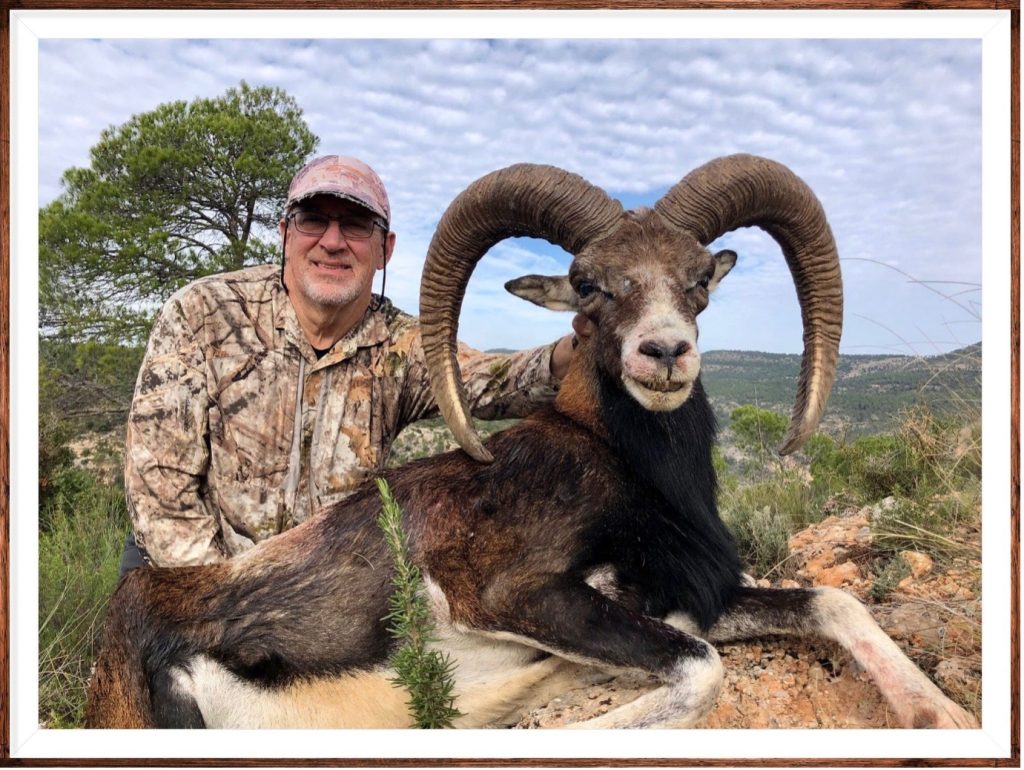 Eurohunts Spain is providing this 4-day free-range Aoudad Sheep or Iberian Mouflon Sheet hunt in Spain for 1 hunter and 1 non-hunter. The hunt takes place at the exclusive hunting units in the Mediterranean mountain ranges, where large wooded areas with open-wide meadows make the perfect terrain combination for outstanding trophy rams. The hunter has the freedom to add more hunting species (Gredos Ibex, Beceite Ibex, Southeastern Ibex, Ronda Ibex, Iberian Red Deer, Pyrenean & Cantabrian Chamois, Roe & Fallow Deer, Balerian Goat, and more), as well as add to the duration of the trip.
Valid Fall & Spring 2023 or 2024, this rifle hunt includes airport reception by eurohunts' pro staff in Madrid, guns clearance, firearms permits assistance, full-time English-speaking professional hunting guide, guides/rangers with SUV and 4×4 cars, all ground transportation including airport transfers, luxury Spanish-charm hotel stays in a privileged position at the hunting area, exquisite cuisine including delicious Spanish wines and spirits (reasonable), wild sheep trophy fee, trophy field preparation, and scoring by an SCI master measurer.
Not included in the donation are the non-resident hunting license ($180), mandatory hunting insurance ($120), medal class permit category if wanted, trophy taxidermy, hotels before or after the hunt in Madrid if needed, and 21% VAT on the hunt value.
Value: $10,000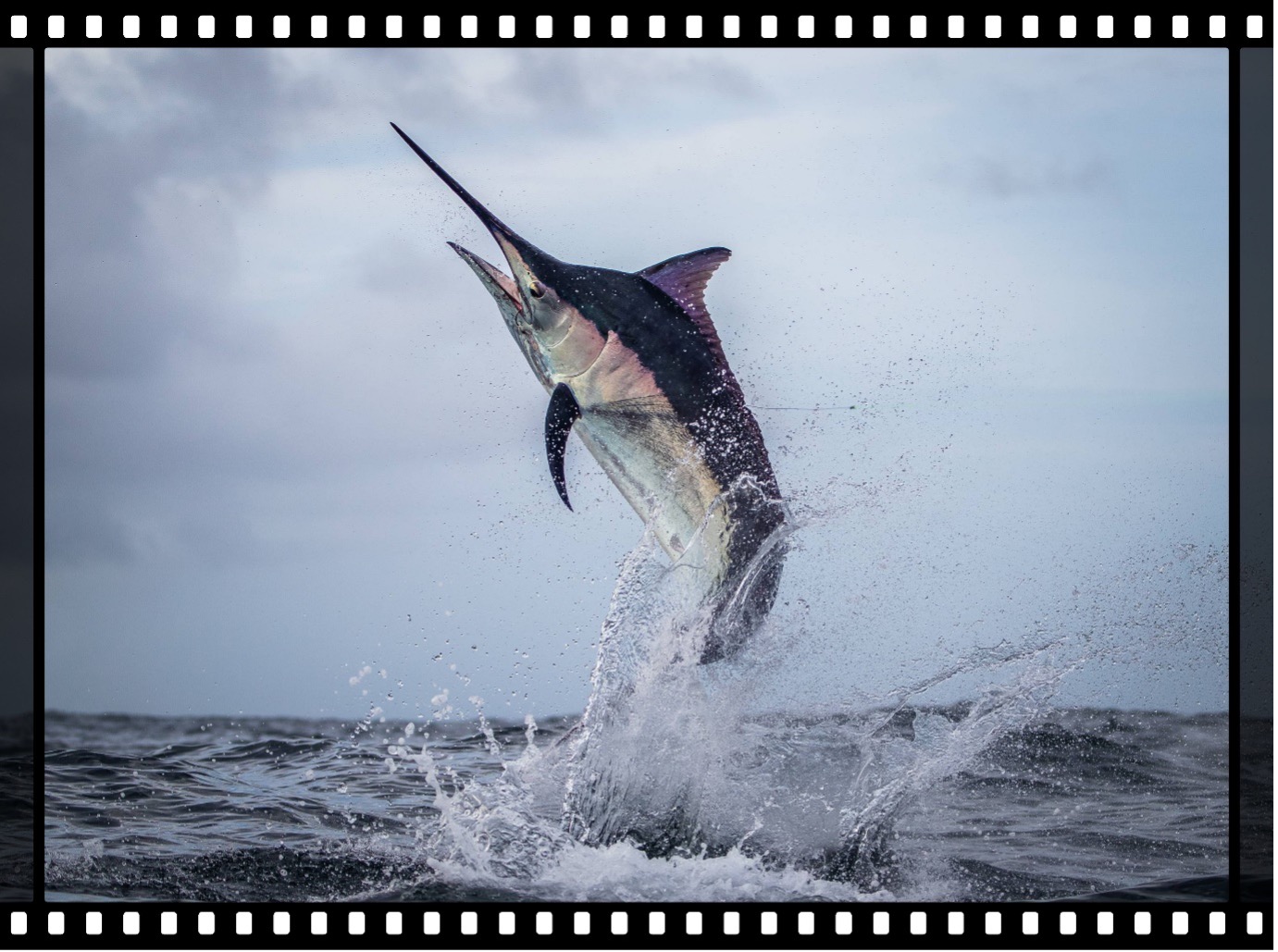 This trip for two anglers during Blue Marlin Season includes five full days of fishing and a 6-night stay at the world-famous Tropic Star Lodge. Enjoy fishing on board one of their Classic Bertram 31' boats, and a double-occupancy classic room. The private charter includes 5 days of fishing, all tackle, meals, and accommodations in a double-occupancy room. House wine with dinner is also included. Shoreside self-guided excursions and access to amenities are also included. The donation does not include gratuities, alcohol, guided excursions and select activities, hotel in Panama City, and transfers ($715 per person). Non-anglers can be added at $2,785. Available June-September of either 2023 or 2024.
Value: $12,700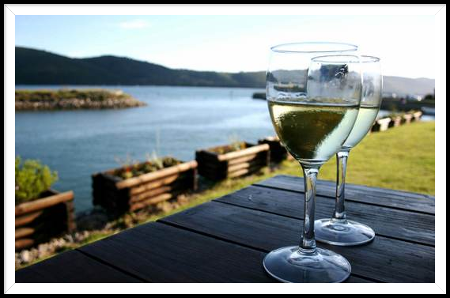 This is a marvelous donation from Clive Botha and African Tradition Wines. Gather 50 of your closest friends and get ready for an evening to remember! Clive will come to your house, club, ranch, or any place of your choosing (in the continental United States – Alaska and Hawaii will incur an extra charge) for a wine tasting! The evening will feature delicious South African wine for everyone to have a great time. Everything is covered, from the wine to Clive's costs. You just provide the people and location.
Value: $7,500
Duiker Safari
from Liberia Hunts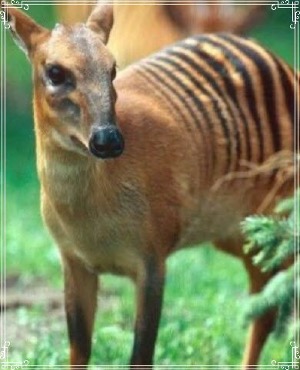 This 7-day exclusive rainforest hunt in Liberia for Zebra Duiker includes the trophy fee for one (1) Zebra Duiker, all meals, lodging, professional guide services, infield trophy prep, Cites II from Liberia to the US, transportation from the International Airport to the hunting grounds and back. It does not include hotel before or after the hunt, hunting license ($1150), 10% surcharge for community development per trophy, government charge fee ($250), or $125/day scouting fee. An additional non-hunter can be added at $540/day. Valid January through June of 2023. PLEASE NOTE: the Jetnik Duiker is NOT importable. All other animals ARE importable.
Value: $17,500
Home Theater Shooting Simulator
from LaserShot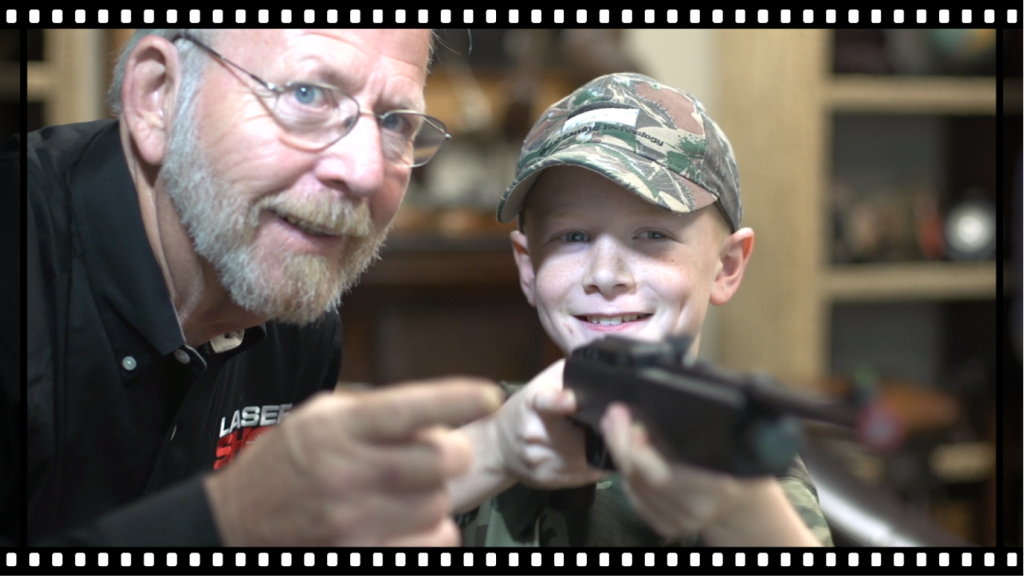 Laser Shot, the manufacturer of shooting simulations for the US Military and Law Enforcement, brings their Precision Technology of small arms training simulations to the consumer market. You too can "Train Like a Champion", or simply entertain your family and friends with the Complete All-in-One Home Theater Shooting Simulator. This package includes Laser Shot's Proprietary Camera Technology, High-Speed Gaming Computer, HD Video Projector, Software, Guns, and Screen. Firearms and software titles vary from serious training to just plain FUN! Additionally, you can watch your favorite TV shows and movies, or play your fast-action video games by connecting an HDMI cable to the video projector, all on the GIANT NINE-FOOT SCREEN! It's a complete Home Theater Shooting Simulator and Entertainment Package for the whole family to enjoy!
Value: $7,500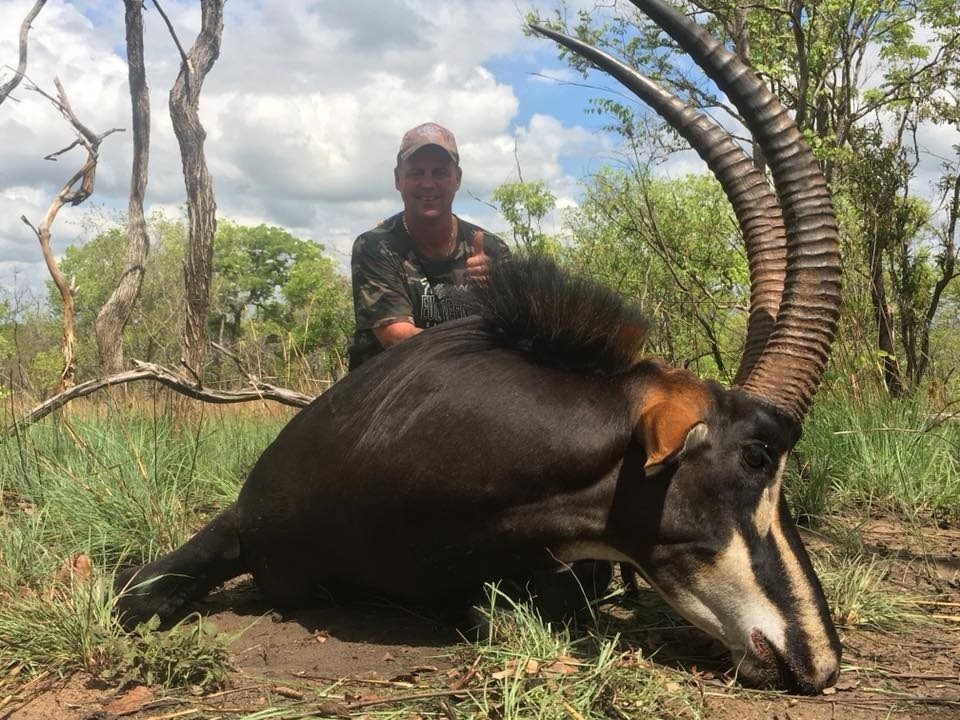 Hunt for Greater Kudu and other plains game in Tanzania. Arrive at Dar ese Salaam and stay at camp. This hunt can be upgraded to include Hartebeest, Hyena, Impala, Cape Buffalo, Hippo, Leopard, Lion, Sable, Suni, Topi, and others on the 2023 trophy fee list. Included in this donation are a meet + greet and transfers to/from Dar es Salaam; 10 full days of hunting; all government hunting fees, concession fees, and community development; one gun import license; qualified PH with 4-wheel drive safari kitted vehicle; field prep of trophies; and trophy fee for one Greater Kudu. The donation does not include hotel before/after the hunt, charter fees in and out ($4500), gun import on second gun ($250), dip + pack ($2000), shipment of trophies, trip, or gratuities. Available September-December of 2023 for one hunter. Additional non-hunters can be added at $550/day.
Value: $18,500