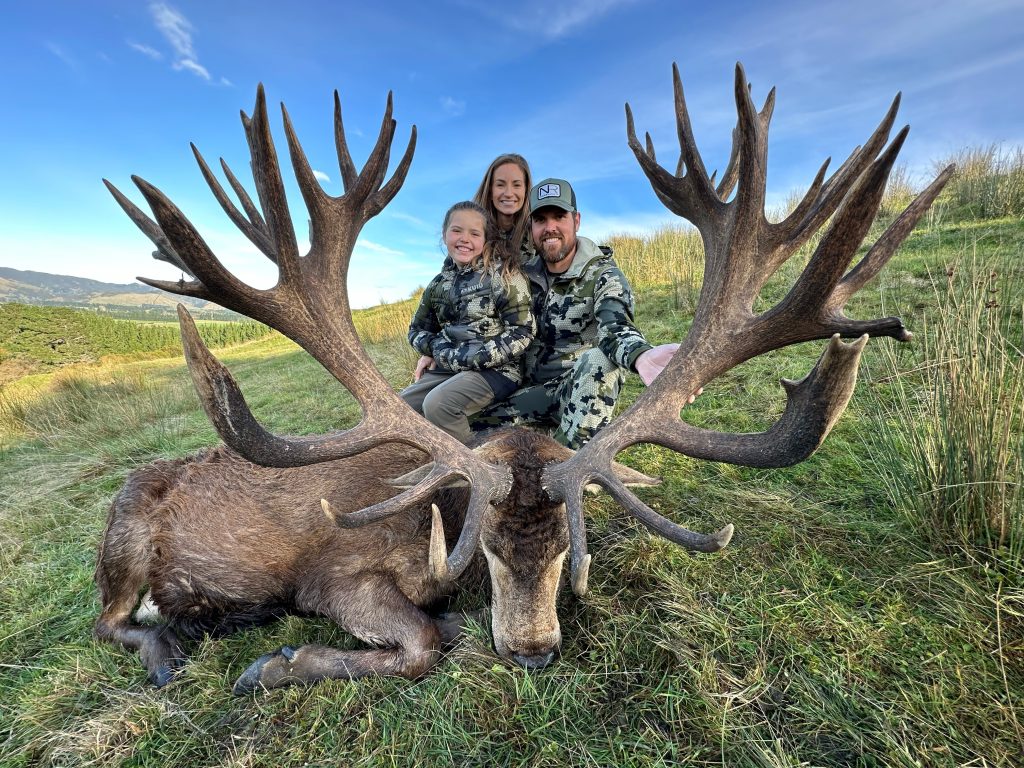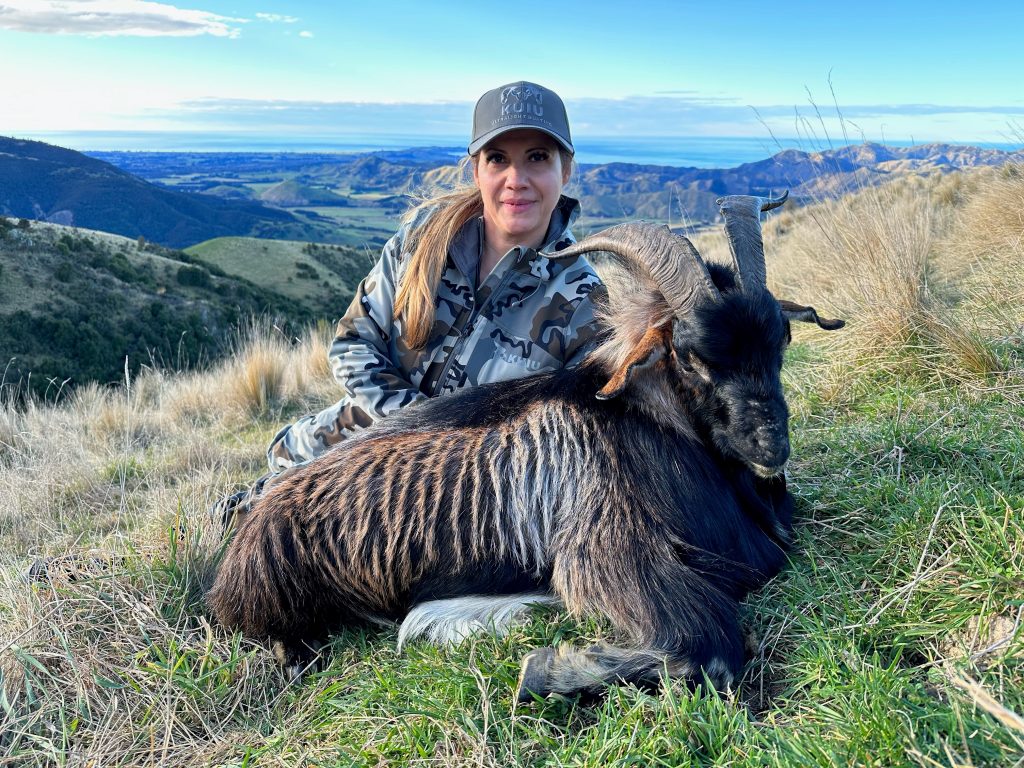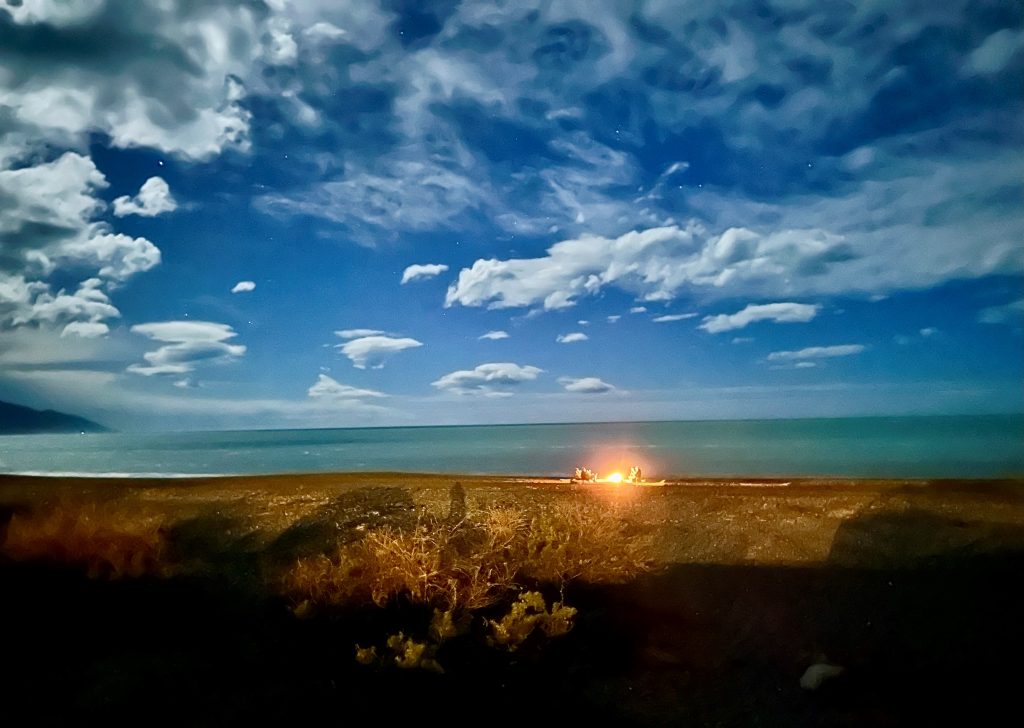 Shane Johnston – owner/outfitter of Four Seasons Safaris New Zealand; a long-time exhibitor, donor, and Life Member of DSC, and DSC's 2007 Outfitter of the Year; the HSC 2013 Professional Hunter of the Year; and an SCI Life Member, donor, and exhibitor – invites two hunters to experience the breathtaking scenery from the Seward Mountains to the Pacific Ocean while hunting Red Stag, South Pacific Arapawa Ram, the Alpine Goat, and Chamois on this 5-day/4-night 2×1 hunting adventure on New Zealand's South Island. This donation includes the trophy fees for a representative Arapawa Ram and an Alpine Goat for each hunter, a Chamois for each hunter, and a Red Stag each up to 400". Method of take is rifle, bow or muzzleloader.
As well as fantastic hunting opportunities, the lucky hunters will also have a Kiwi-style, evening beachside dining experience with a mix of NZ beers and wines, great music, and entertainment, all while dipping your feet into the Pacific Ocean as the sun sets.
This hunt is available for open dates February-August in 2024, 2025, or 2026, and may be upgraded by adding days or other available species at the current price list. Additional hunters and non-hunters are welcome. Transportation during your Stag, Ram, and Goat hunt is by comfortable 4×4 side-by-side vehicle. The Chamois hunting is in the Alps, where helicopter transport is required as there is no road access. Hunters are required to pay the flight time.
Four Seasons Safaris owns the majestic private hunting area Backridge Estate, where there are phenomenal hunting opportunities to be enjoyed along with some of the very best trophy animal genetics throughout the South Pacific. You will have the privilege to hunt the hills and gullies in the Kaikoura region, which overlooks the Pacific Ocean on the East Coast of the South Island and is home to great adventures such as lobster diving and deep sea fishing. The hunting is spot and stalk, where there are numerous driving and hiking 4×4 tracks. Hunters will be spoilt for choice on the number and quality of animals available to hunt. This includes Red Stag, Elk, Fallow, White Stag, Goat, Arapawa Ram, and Boar. Tahr and Chamois are also available nearby.
This hunt package includes trophy fees for 2x Red Stags, 2x Chamois, 2x Rams, and 2x Goats; field prep and transportation to shipper; transfers from Christchurch (within 5 days); comfortable ranch-style accommodations; and home-style country cuisine and refreshments.
Not included are airfare to/from Christchurch, before/after hunt accommodations, additional species hunted, resort fees if hunters wish to upgrade (from $450 night), helicopter fees ($2500/hr), firearm permit ($25 if bringing your own), dip-pack service, and gratuities.
NOTE: This hunt cannot be taken in conjunction with any other NZ hunting safari or a safari already booked with Four Seasons Safaris NZ.
Value: $36,000
Donated By: Four Seasons Safaris New Zealand
In addition to the New Zealand Hunting Adventure, the winning bidder will also receive a customs brokerage clearance certificate from Coppersmith Global Logistics. The certificate includes the customs entry service fee ($400), messenger fee ($40), USDA Animal Plant Health Inspection Service fee ($25), and warehouse handling fee ($65).
Value: $530
Donated By: Coppersmith Global Logistics