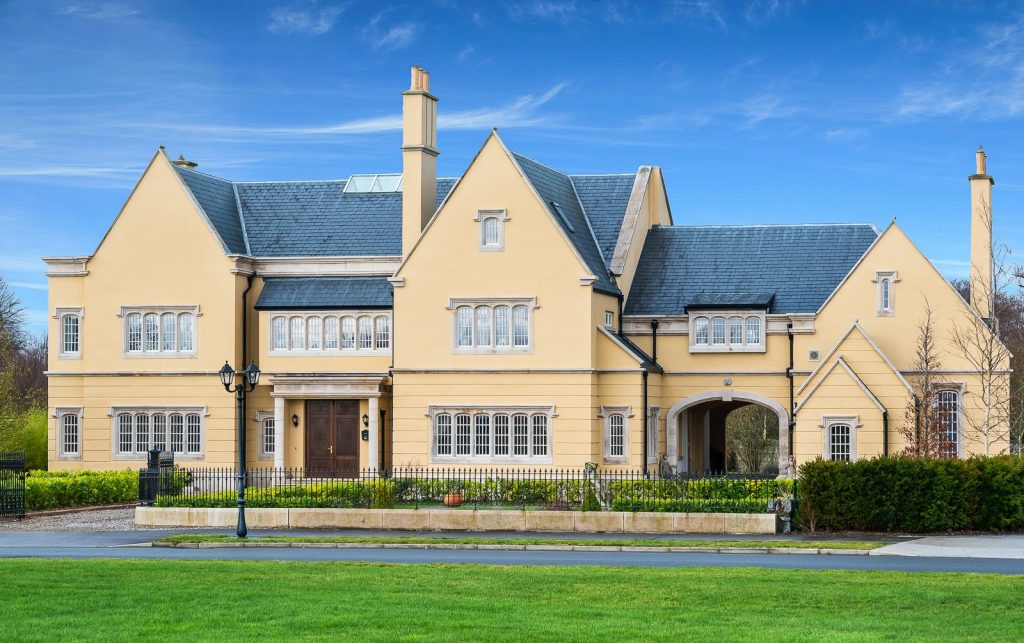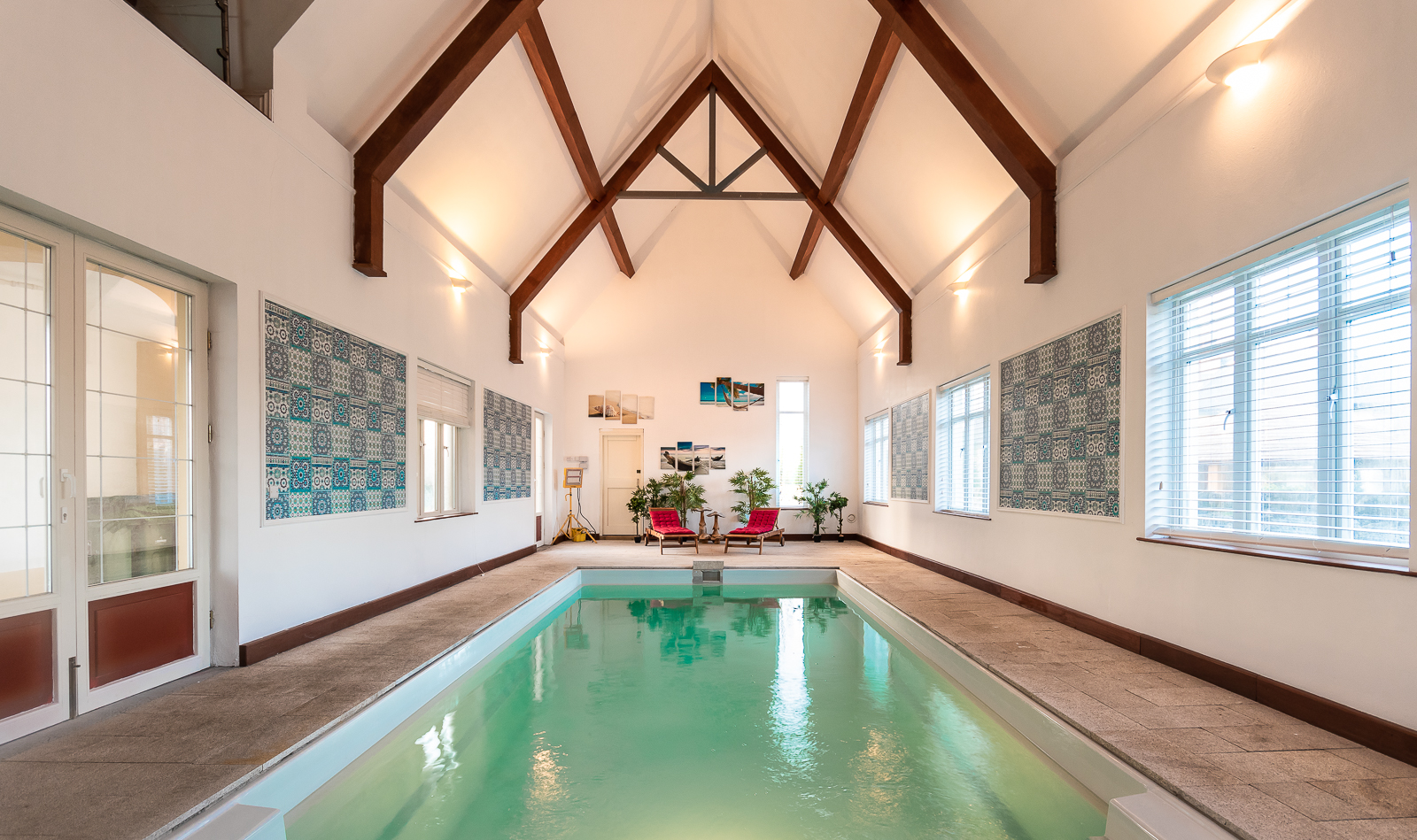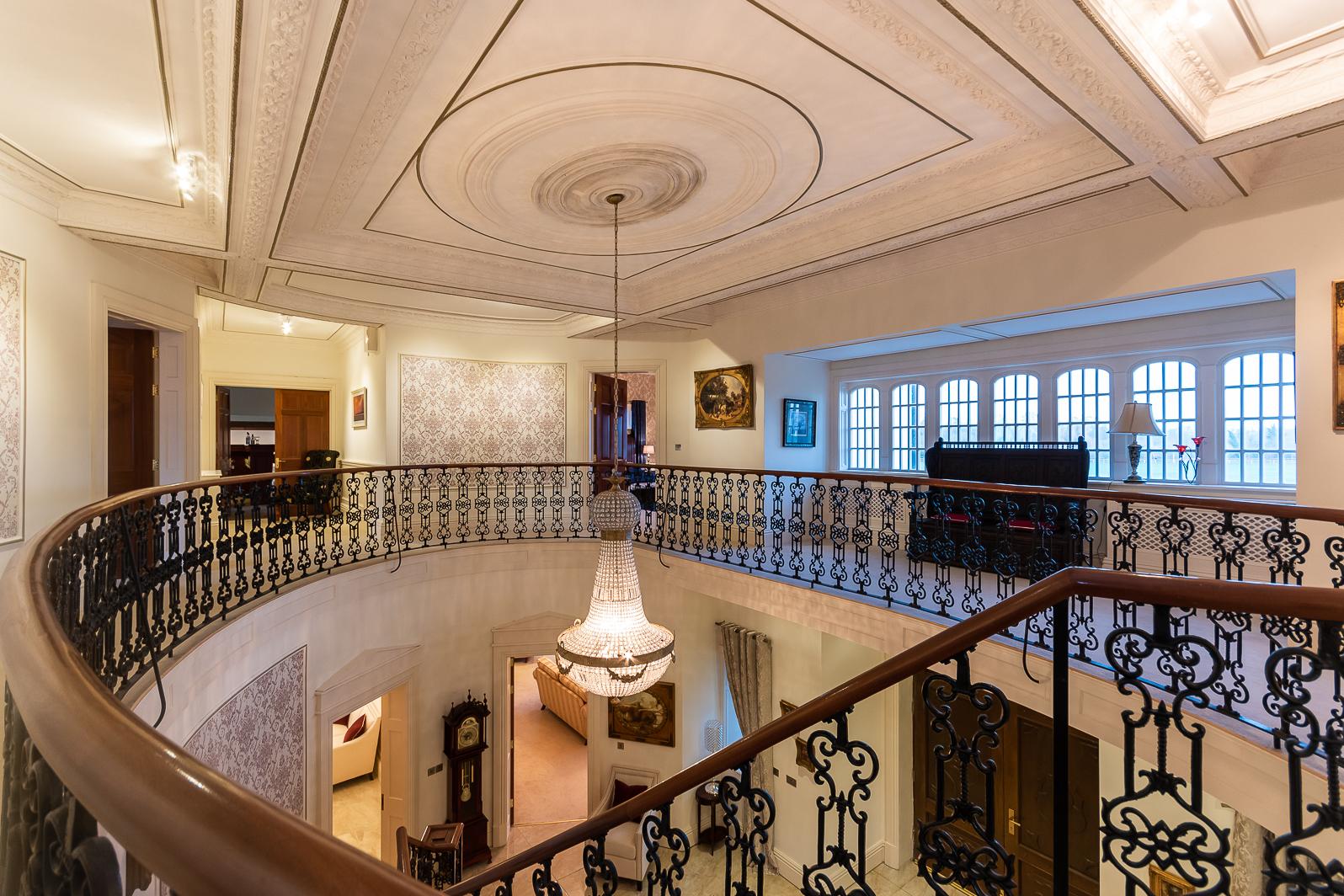 The storybook setting of Birchwood Estate will give you a tranquil escape with all of the modern luxuries you desire while visiting an area that dates back to medieval times. This estate is nestled on the grounds of the 5-star world famous Adare Manor, host to the 2027 Ryder Cup. A short five-minute walk will lead you to the picturesque quaint Village of Adare. Widely renowned as the most beautiful village in Ireland, Adare is rich in history dating back to 1200 AD and boasts beautiful thatched cottages, a castle, lovely walks, and endless restaurants and pubs.
Birchwood Estate features approximately 10,000 square feet of luxurious living space, and can accommodate up to twelve guests. Located in a secluded private neighborhood, the estate comes with a local property concierge, a dedicated travel concierge, and housekeeping service. The home features six lavishly decorated suites and five bathrooms. The master suite has a large private balcony overlooking the lush landscape as well as a spa-like en suite bathroom. There is a spacious gourmet kitchen, a private in-home bar, a game room, a billiards table, a private indoor swimming pool, and a small in-home gym. Complimentary WiFi is available to keep you and your group connected during your stay.
After spending time exploring the majestic and historic landmarks in the area, come back and experience the many family-friendly activities nearby, including fishing, live music, festivals, historical tours, museums, picturesque walking tours, boutique shopping, castle tours, and more! Adare is located within just a few hours of some of Ireland's most notable visitor destinations and the world's most beautiful landmarks such as St. Mary's Cathedral, Glenstal Abbey, and King John's Castle, allowing you to thoroughly explore all of the magic Ireland has to offer.
For golfers everywhere, this vacation can be tailored into an unforgettable golf trip! Guests of Birchwood Estate are mere minutes from The Golf Course at Adare Manor, confirmed host to the 2027 Ryder Cup, and within a few hours at most from more than 60 incredible golf courses. Be prepared to enjoy views of the Irish countryside, Atlantic waters, and scenic castles while out on the green. Contact your travel liaison for assistance booking tee times to plan the golf trip of a lifetime.
This seven-night package must be used Saturday to Saturday and is good for one year.
Value: $24,000
Donated By: LEI