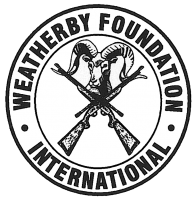 Weatherby Foundation International Hunting and Conservation Award Dinner
Wednesday, 10 February 2021
Omni Dallas Hotel ~ Dallas, Texas
Cocktails/Silent Auction begin at 5:30 pm
Dinner/Live Auction begin at 6:30 pm
NOTICE: Due to the COVID-19 pandemic, at this time we are unable to determine how many guests we will be able to accommodate at our 2021 Gala. Please read below for more details.
Our 2021 Weatherby Award Gala will once again be held at the beautiful Omni Dallas Hotel in DALLAS, TEXAS. We are honored to be part of the Dallas Safari Club Annual Convention & Sporting Expo, occurring 11-14 February 2021.
Gala Tickets: Due to current social distancing guidelines, no tables will be available for purchase and tickets must be purchased individually. Please note there is limited ticket availability, so we will be processing registrations manually in the order they are received until we reach the maximum capacity set by the City of Dallas. We will be contacting each registrant to notify you of the status of your registration. You will not be required to provide credit card details until you are notified that space is available.
Hotel Reservations: Hotel rooms are available at several properties near the convention center. Our host hotel is the Omni Dallas. It is Weatherby Foundation's policy that our block of rooms is reserved solely for those guests who are attending the Weatherby dinner on Wednesday evening. Once your registration has been approved and we contact you for further information, we will also facilitate the booking of your hotel room if needed.
Cancellations: All tickets become non-refundable on 15 January 2021.
Questions: If you have any questions or need additional assistance, please do not hesitate to contact us by email at info@weatherbyfoundation.com or by phone at 480.648.7607.
Thank you to everyone for your support of Weatherby Foundation International in these uncertain times, and we look forward to seeing you in February!
Registration will be opening September 1st at 10am Eastern.